Victoria Beckham has made a living being a fashion icon for millions.  She looked the part so well, she was able to develop and market her own clothing line.  Normally, Victoria is a vision of perfection.  It is rare that she is ever spotted with a hair out of place, but as the British fashionista was spotted jetting out of Los Angeles on July 31, the former Spice Girl was visibly not having her best day.  Although her face was wrinkle free and she was still stunningly beautiful, her face was noticeably a shade lighter than the rest of her body.
The cause of the faux pas is not confirmed.  It could have been the result of bad lighting, too much foundation, or over-tanning the rest of her body.  Either way, it was an out of character moment for the brunette beauty, which despite her skin shade issues, she still stunned in a matching camisole blouse and pleated skirt featuring a red, yellow, and blue matchstick print.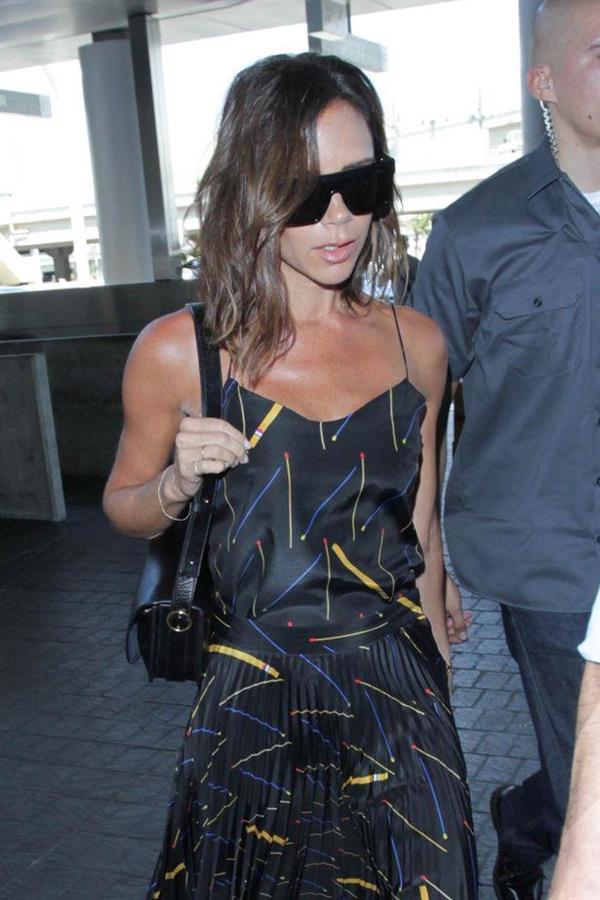 We can forgive her for appearing in an (overly) glowing face, because after all, she is Victoria Beckham, who walks as if the road is her runway.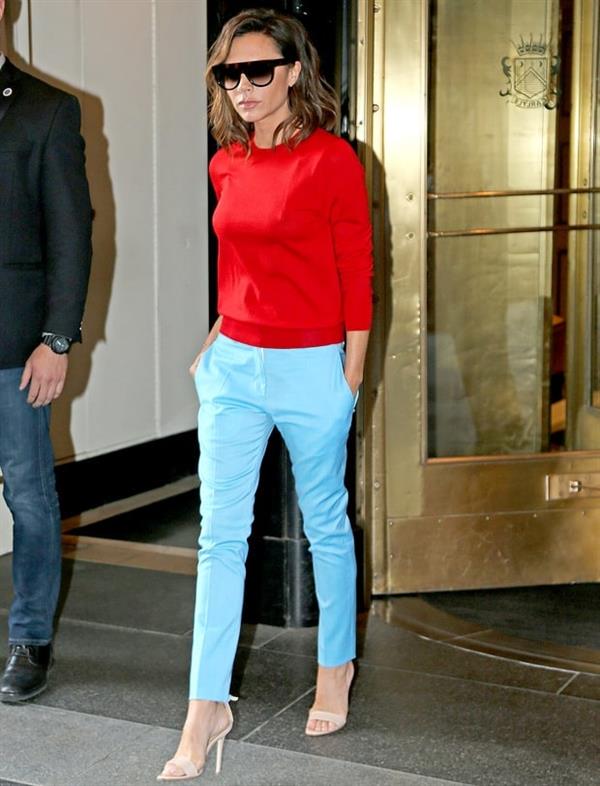 On June 22, she was spotted strolling in New York in a red sweater and slim baby blue pants walking in the same pair of sandals she was wearing in the airport.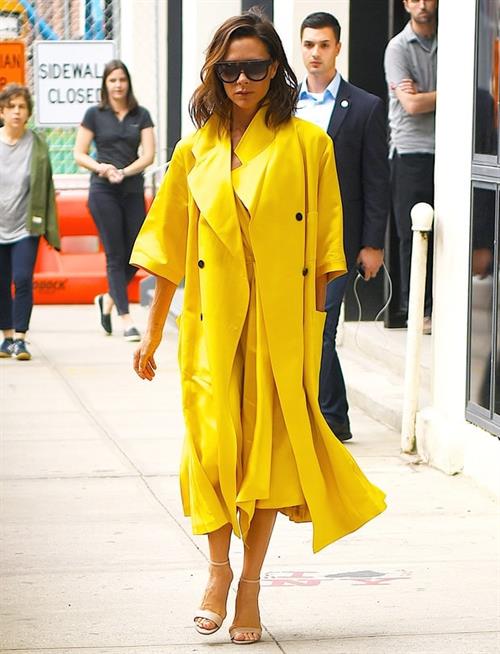 The next day, she donned a yellow ensemble, midi dress and duster coat, again with her beige sandals, which must be her favorite footwear!