When the pretty people gather, the world pays attention.  The hottest stars in the music industry appeared in rare form for the 2016 Grammy Awards, hosted in Los Angeles.  As much as we want to see our favorite artist pick up an award, we are almost as excited to watch the red carpet antics.  True to form, a wide array of red carpet ensembles greeted us for Grammy night. Some were good, others were bad, and a number of outfits just couldn't be classified.
Who stood out on the red carpet and who failed to amaze us? Let's check out the best and worst dressed stars at the 2016 Grammys!
TOP 5 BEST DRESSED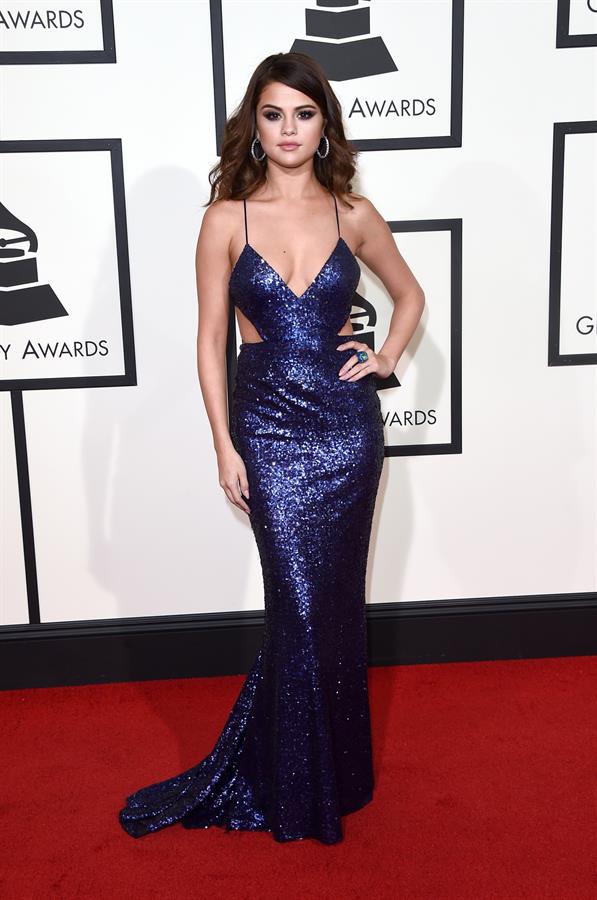 Selena Gomez stood out from the crowd in this elegant blue sequined Calvin Klein dress.  She displayed her killer curves in bombshell style.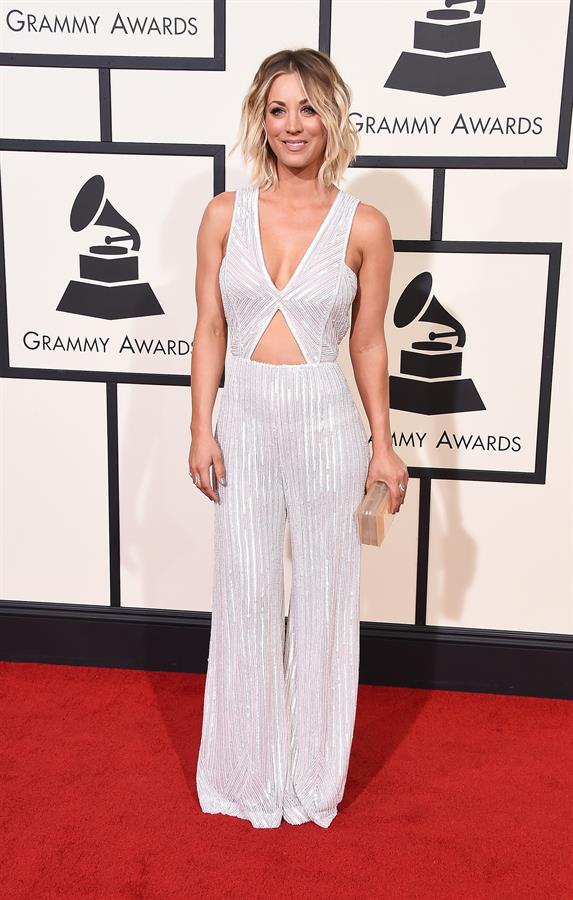 Kaley Cuoco sparkled in a glittery white pantsuit with strategic midriff cutout. Her tousled hair and minimal accessory look stole the show.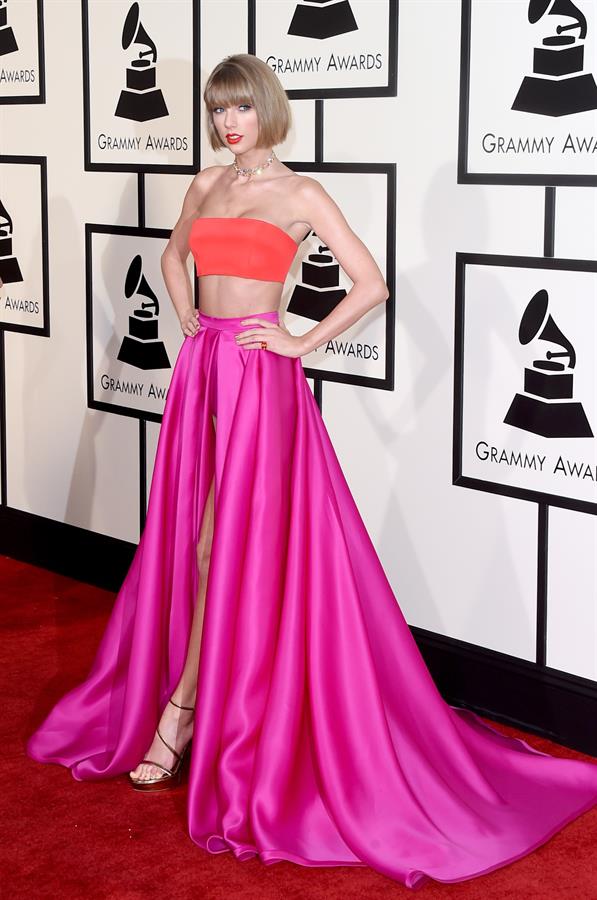 Taylor Swift, ever the perfectionist, showed off her slim figure and flattering new bobbed hair in the most fabulous way.

Ellie Goulding stunned in this simple yet sexy pale pink gown with diamond chained back.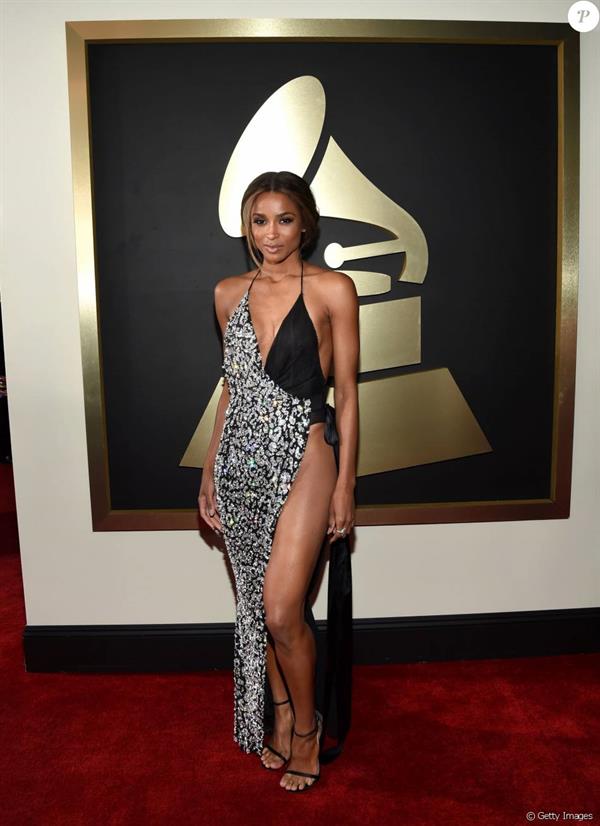 Ciara went for the classic look with an elegant sexy black/silver gown and matching black strappy shoes.  She dazzled on the red carpet.
TOP 5 WORST DRESSED
We know that the red carpet is a place to be daring, but this OVER sheer outfit worn by Manika with jeweled fringe is not working for her.  She looks washed out and overexposed in a most unflattering way.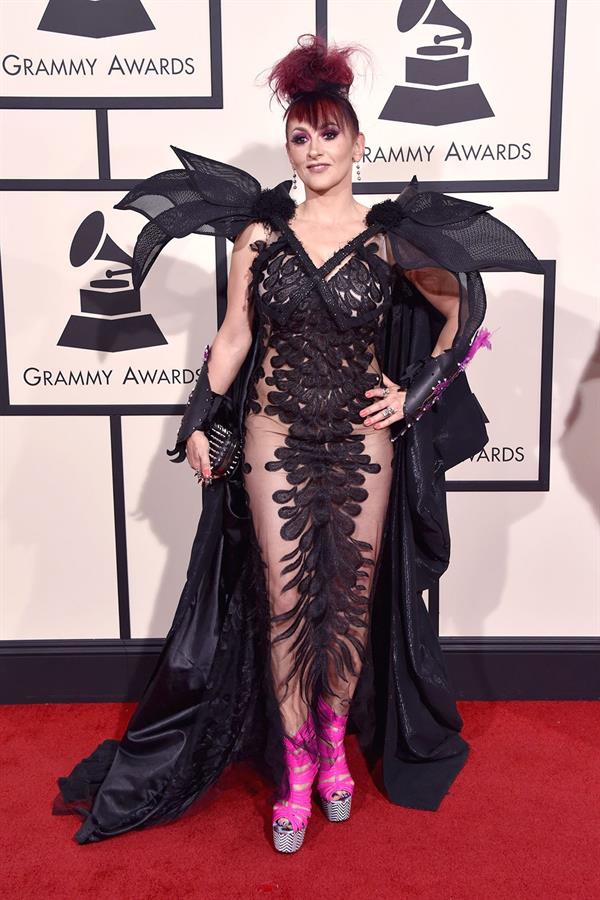 With the vampire wings and neon pink bandage shoes, Jacqueline Van Bierk looks like she's ready for Halloween, not the Grammys.
We are not sure what look Joy Villa was going for.  This outfit is just dangerously awkward and unflattering.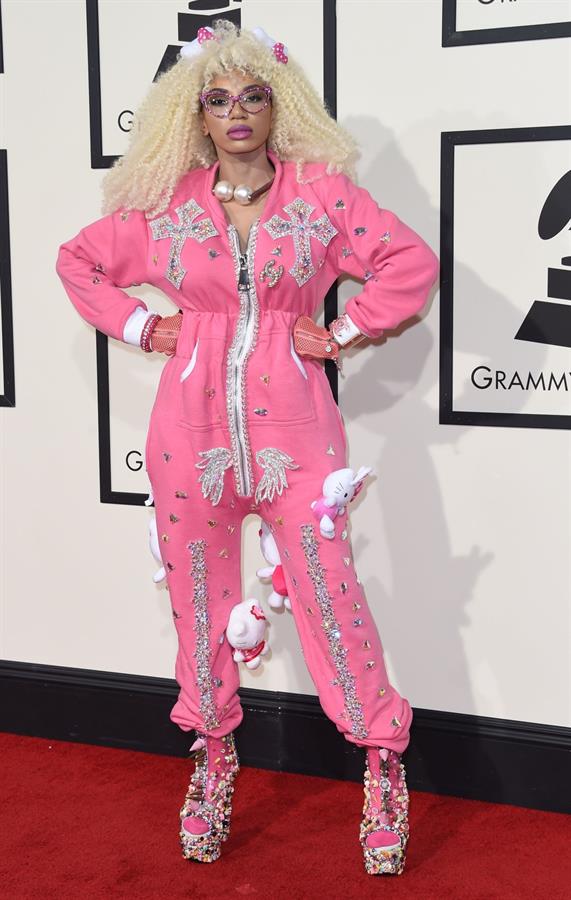 In her onesie with Hello Kitty accessories, Dencia looked ready for a slumber party, not a night on the town.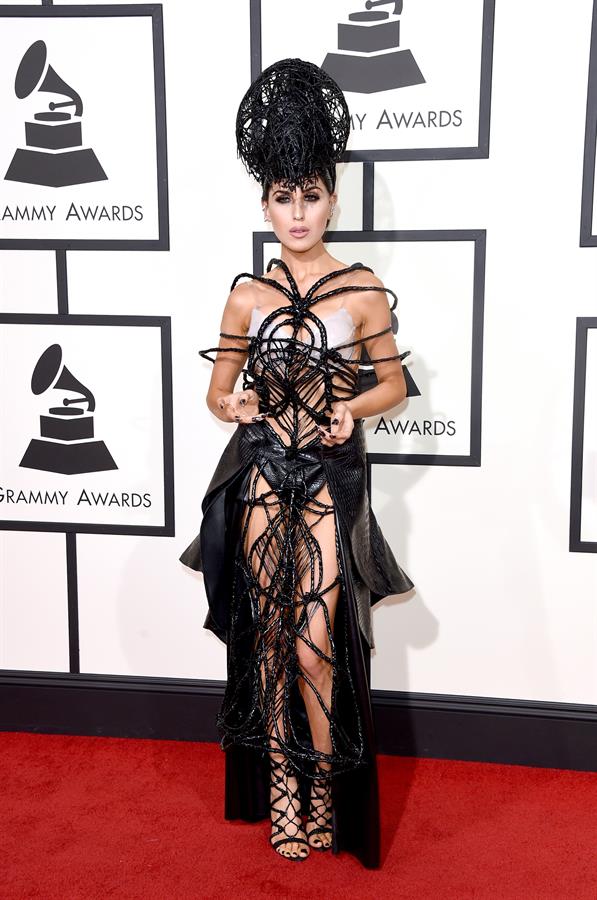 Z LaLa channeled Lada Gaga in her over the top hat and web dress looking quite ridiculous.