With all the love stories and relationship updates raging over social media, we definitely don't want to miss one from the cutest celebrity couple – Ryan Reynolds and Blake Lively.
The Deadpool star, recently sat down in an interview with Entertainment Weekly's Sirius XM show where he revealed some special stories on how he fell in love with his wife.  The couple actually met and became friends during the shooting of The Green Lantern film, but there were no sparks flying. In fact, about a year after the film, both had remained single and — just friends, casually dating other people.
Then, the most awkward thing happened—they went on a double date together, but not with each other.  Ryan was with another girl and Blake was with another man, but the two should have been alone because fireworks were going off between them throughout the entire evening, much to the awkward discomfort of their respective dates.
"The best way to have a relationship is to start as friends," Reynolds added.
Indeed, after the couple wed in September 2012, they have been giving us serious #relationship-envy, especially now that they have their little wonder, baby James, to make their marriage even more perfect.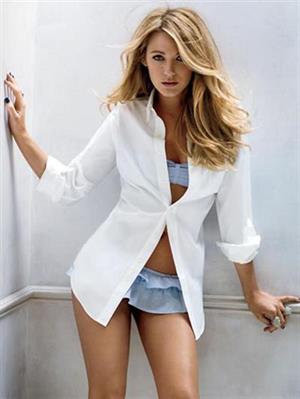 Reynolds, who is 11 years older than his wife, also revealed some personal details of his wife's labor in another interview with US Late Night talk show host, Seth Meyers.
While Lively was in labor, he was jamming "Let's Get it On" by Marvin Gaye, and she blurted out " "Are you f—ing kidding me right now!?"
Ryan recalled that Lively did well during the labor, making jokes the entire time.
Reynolds is now enjoying his new role as a dad and is loving being a very hands on father.  He actually enjoys his baby chores, much to the delight of his beautiful wife.