Some of you might still be unhappy about having to wait so long to find out what happens next in the Walking Dead series, but you should be patient.  Norman Reedus, who plays Daryl Dixon, claims it will be totally worth it.
"Trust me. I think probably the planet is going to explode," the actor said when he stopped by Entertainment Weekly Radio. "That's my feeling. It's so good."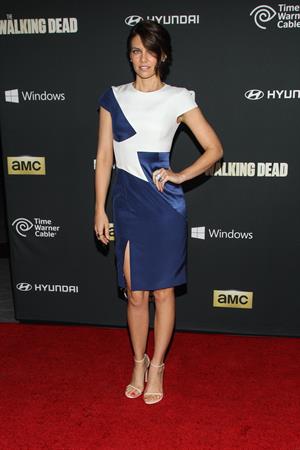 Many declared their angst right away after the last series ended with the major cliffhanger, wanting to know if the victim was Daryl, Michonne (Danai Gurira), Rick (Andrew Lincoln), Glenn(Steven Yeun), Maggie (Lauren Cohan) or some other character from the survivors.
Reedus also talks about the reaction of a lot of viewers in the incident.  If you ever wonder how often Reedus has been asked who died since the season finale aired, he may not be able to give you an exact number.
"Probably about a zillion times," Reedus responded. "Like, all the time." It seems that the 47-year-old actor does not want to answer such questions, and if he were in that position of speculating, he would not want to know the answer. "I don't like spoilers, to be honest, I don't want people to tell me the ending to the movie when we sit down in a movie theater. I don't like them, so I don't do it to them. I like the enthusiasm behind everyone wanting to know, but it's a good feeling to have that enthusiasm, so let's hold onto it."
Worry not, Walking Dead fans, there are expected to be a ton of surprises next season.  It may be the best season yet.  Reedus gave viewers some advice, with a promise: "So just wait. It's worth the wait, trust me."