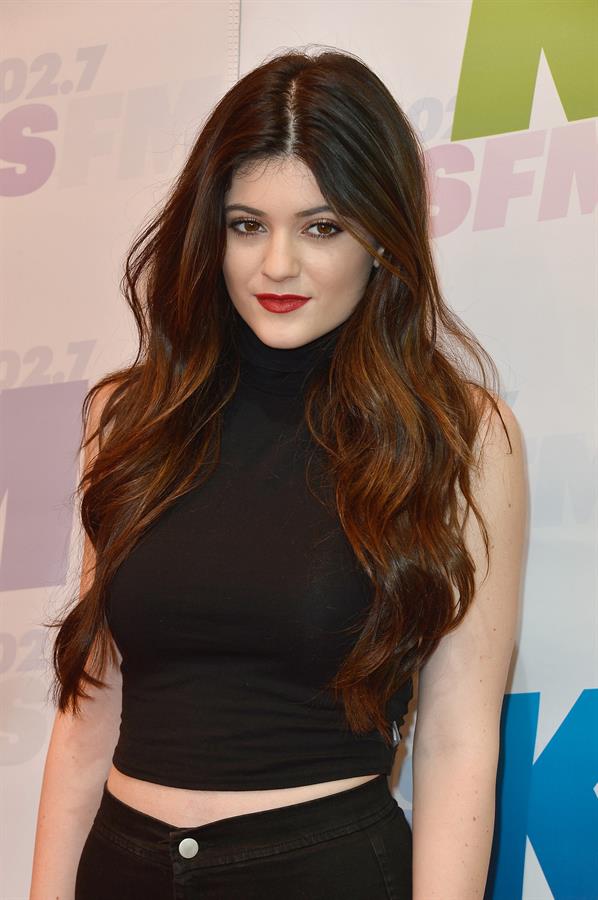 Many of us have experienced heartbreak and the process it takes to get over someone.  You may try to get your ex back or be in denial of the breakup or be angry before you reach acceptance.
Earlier this month, Kylie Jenner and Tyga broke up, and sources indicate it is for good this time.  If you think that Kylie wants Tyga back, you would be wrong.  She appears to be past the stage of acceptance and has completely moved on.  She wants nothing to do with the rapper and has even been ignoring his texts, hoping he'll move on too.
After their latest break up, the "Rack City" rapper began bombarding the social media star with text messages.  According to a source, "Tyga's still texting Kylie a lot, he doesn't seem to get the message that they are split."
"She has not been responding to all of the messages but she feels a bit bad because he sounds like he's really missing her," the source added.
No matter what Tyga wants, Kylie is firm with her decision to move on.  She is young and wants to focus on her career at the moment. In fact, Kylie's enjoying her single life.  She is hanging out with her mom in her home in California, and on Thursday, May 12, she hit up the Nylon x BCB Generation Young Hollywood party in LA with Scott Disick.
Meanwhile, Tyga was spotted at the launch of his new clothing collection at NYC's Saks Fifth Avenue on the same day. When asked how he was doing, the 26-year old rapper said, "I'm good, you know? Just another day and working hard, and trying to get to that next level and achieve big things and evolve."
Some sources close to Tyga say he's hoping that his buddy Scott Disick will help him get another chance with Kylie. Will it work?  Well, we'll see!