Out and about in Los Angeles, the Kardashian sisters were all smiles even after the Taylor Swift drama. The two were seen leaving a production studio after filming some scenes for Keeping Up With The Kardashians.
The Kardashian babes looked slim and hot in their classy and simple outfits. Kim wore a baggy black top over a black leggings topped with a huge waist-clinching corset which emphasized her hourglass figure.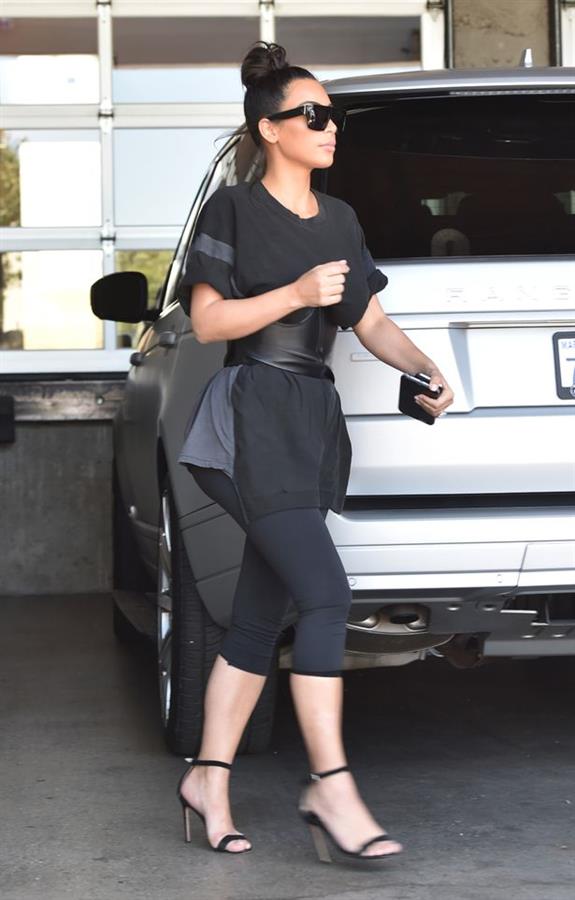 Khloe also looked slender in a cream dress that complemented her flawless skin. She paired it with a cream caged heels and bag.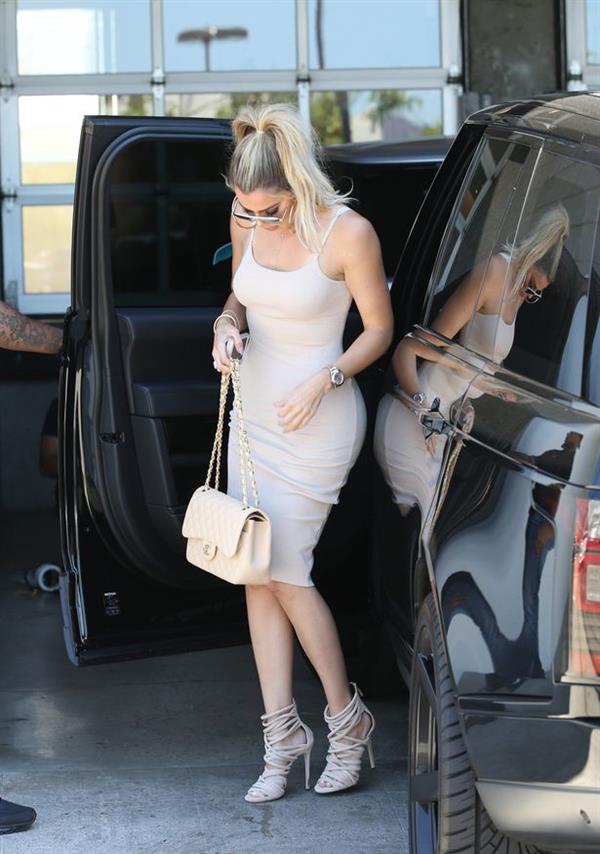 Flashing their fabulous smiles on camera, these ladies looked completely unfazed by the drama they've been into.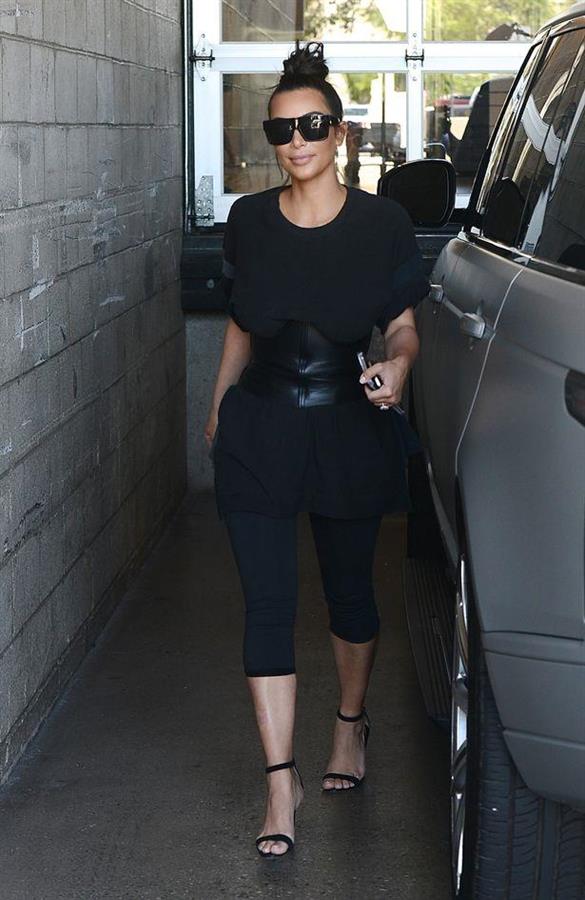 Kim appeared calm by the thought that Taylor is unlikely to pursue any criminal charges against her and her hubby Kanye West for allegedly recording a telephone conversation between the rapper and the singer.