As claimed in his Twitter posts, Kanye West shows no signs of slowing down.  He is planning on having a very busy year.  He wants to release six collections for his fashion line, and not overly surprising, he said he will not be following the fashion calendar.  He will release his collection when he wants to, not when it is dictated by the fashion industry.  He is also planning to release three albums a year, of which we can likely expect he will release them via streaming, since he also tweeted, "I was thinking about not making CDs ever again… Only streaming,"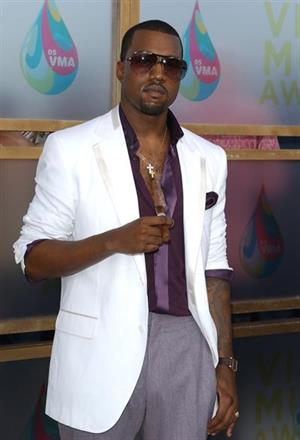 In a more shocking statement, he posted about his favorite song in 2015.  Everyone expected that his favorite song would come from one of his works, but shockingly it was not, the honor went to Canadian crooner, Justin Bieber.  In his Twitter rants, he confirmed that "What do you mean? by Justin was his favorite song of 2015.  Kanye's lack of humility never ceases to amaze us.
Kayne also had time to show a more philosophical side of himself.  He posted "I have discovered my single greatest quality. I care. Everyone can say anything they want about me but they could never say that I didn't care. I care about people. I care about our future. I care about truth. I care about quality. I think human beings can create a Utopia. I believe in us."
Then less than an hour after his declarations of caring, the singer-songwriter made an appeal to the owner of the Los Angeles Clippers, Steve Ballmer, to let him change the design for the mascot of the team.  It would seem that while Kanye cares a lot, he doesn't seem to care too much for the new mascot, Chuck the Condor.