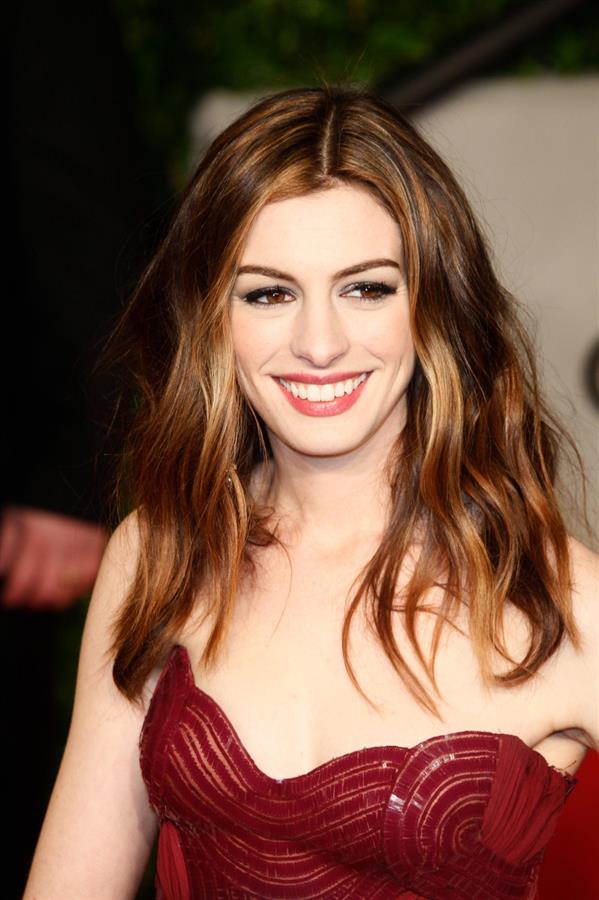 Anne Hathaway is learning a valuable life lesson, which is don't diss the Kardashian clan unless you are prepared for the fallout.  Anne and Helena Bonham Carter developed a tight bond while filming Alice Through the Looking Glass, and as a tribute to her partner in crime, Anne posted a meme on Instagram.  It was a quirky picture of Helena with the caption: "In a world of Kardashians… Be a Helena Bonham Carter".
Anyone that is familiar with Ms. Carter, knows that she is a genuine and uniquely beautiful lady.  She follows the beat of a different drum, hers.  She isn't trying to be anyone but herself.  The Kardashian's on the other hand exude artificial.  They promote false value in external beauty and a toxic culture to millions of followers with their blatant use of waist trainers, lip fillers, butt implants, boob jobs, face lifts, etc.   Everything about them is fake.  There is nothing unique or natural about them.  Kendall Jenner is the only one that doesn't look like a freak…..yet, and only time will tell if she falls in line with her sisters.
Regardless of how anyone may feel about the cult clan, the Kardashians have mastered social media and have a tremendous following, so when Anne's post was read, she began to receive some very negative responses, some of which felt that Anne was criticizing other women.  "Really Anne? You don't have to put other people down to bring someone up."
Apparently not one to engage in battle with America's royal reality family, Anne deleted the post and replaced it with another post.   "Post removed for unintended shade thrown." Anne captioned the new post, "It never occurred to me I was pitting anyone against each other. Not my style. Peace x."
Shortly after her explanation, many supporters expressed admiration for the actress.  Several called her a 'class act' for quickly improving the situation.  We shall see if the Kardashian family retaliate.