"Is Halle Berry pregnant?" That's the question everyone is asking after the 50-year-old Oscar winner walked on the red carpet for the Chrysalis Butterfly Ball in Los Angeles. Halle donned a form-fitting sequinned dress showing off in what seems to be a "baby bump."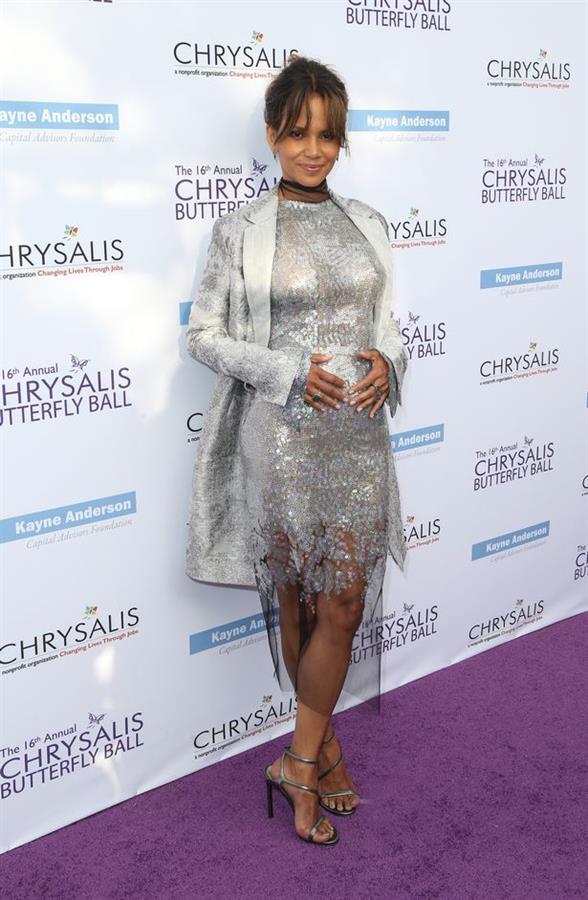 In one photo, she even put her hands over her stomach as if cradling her bump in protective gesture. When she stood to her side, the curves looked more apparent.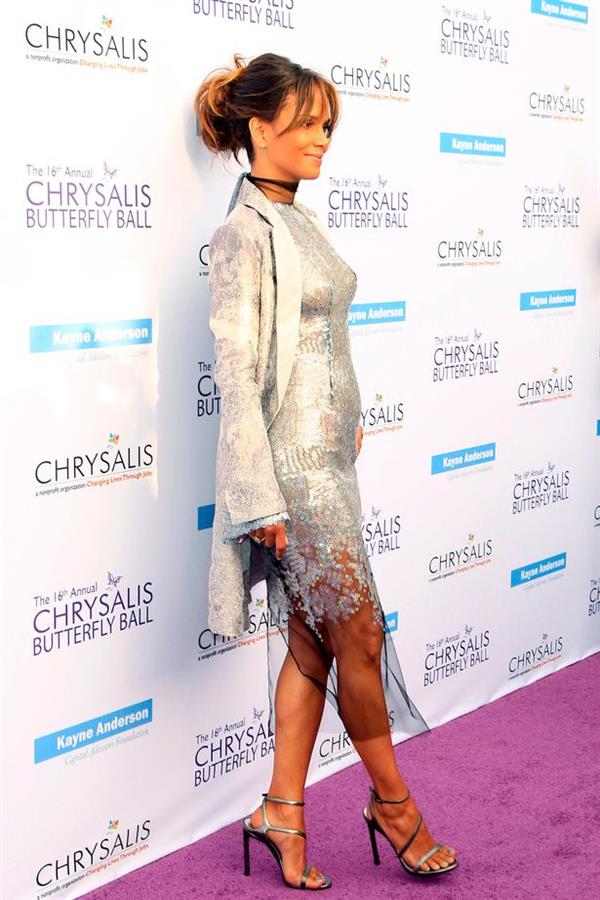 As of the moment, the actress is not known to be with someone. She recently got divorced with her husband, French actor Olivier Martinez last December 2016.
Halle is a mom to two children: Nahla, 9 with Gabriel Aubry and Maceo, 3 with Olivier Martinez.
In 2014, when Halle got pregnant with Maceo, she told Ellen Degeneres how her pregnancy came as a shock. She was 47 years old at that time.
"They call it a geriatric pregnancy. I was, you know, on my way … this is probably way TMI, but I was really, you know, kinda pre-menopausal so to have this happen was a huge [shock]."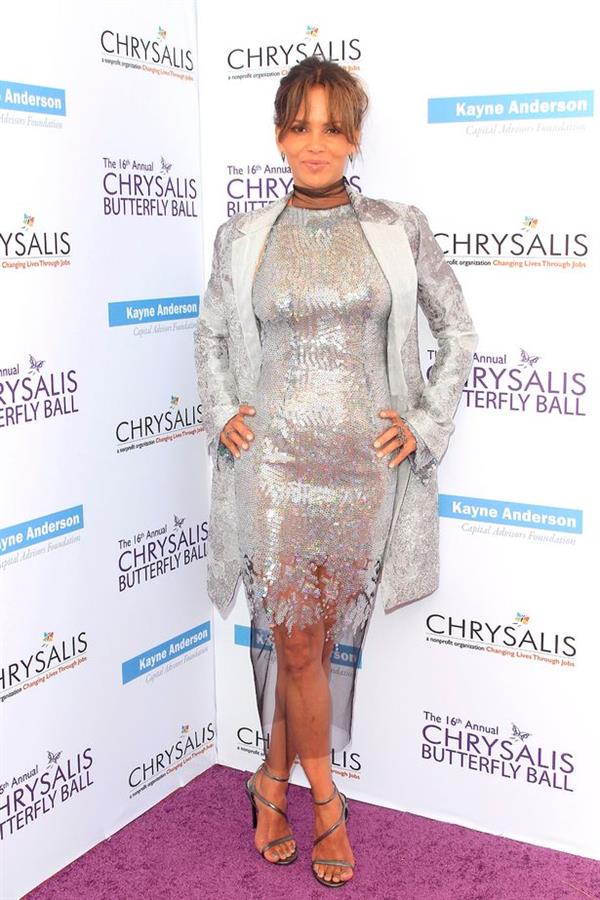 "I mean, I didn't think it was possible to have another baby … So, I've learned never to say never," she added.
There still is no confirmation whether or not Halle's pregnant but if she is, she sure still looks one sexy momma.
Edit… she says this is a false alarm.  She is denying a pregnancy and asked on Instagram, "Can a girl have some steak and fries??"