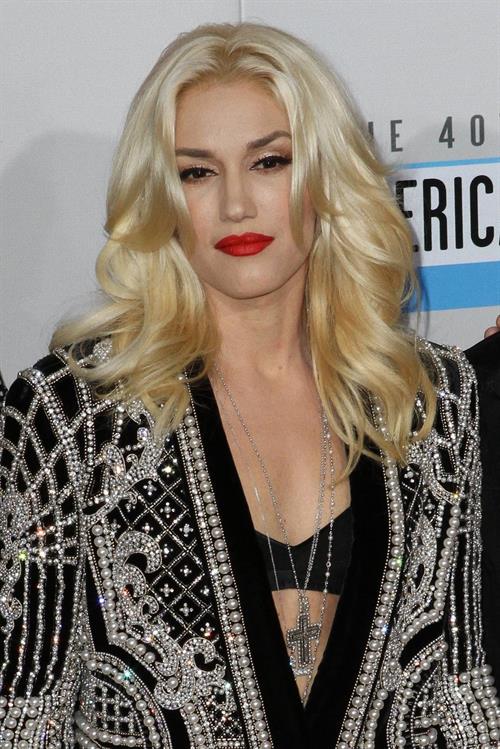 One of the most controversial romances happening right now is between singer, Gwen Stefani, and country superstar, Blake Shelton. In an exclusive encounter with Us Weekly, Gwen talked openly about her current relationship and how she is feeling about it, during the launch of Samsung's new products, Gear IconX and Gear Fit2.
"I'm our biggest fan," Gwen declared.
"I actually feel like I'm not in my own life, because I'm not. I'm in a different life all of a sudden. . . I'm so blessed and I feel like I believe in my path. Now there's all these miracles around me!"
The No Doubt singer ended her marriage to Bush frontman, Gavin Rossdale, in August, 2015, amid rumors of infidelity with a nanny.  A month earlier, Blake ended his four year marriage to country sweetheart, Miranda Lambert.  Despite the rumors with the timelines of their respective break-ups and tongue wagging, Gwen and Blake are still hanging in there.
Gwen also said, "There was so much of an earthquake in my life. How did I survive that? I don't know, but here we are and my life is full of so many blessings. I'm trying to really just be positive and grateful and look at it all, like this was all supposed to happen."
Since both of them are exceptionally talented in music, it's not a surprise that their romance led to a partnership in the studio with a duet, "Go Ahead and Break My Heart."
"Trust me, I still can't believe that happened and is still happening," Stefani said referring to the new album with Blake, This is What the Truth Feels Like. "For whatever reason, I was chosen to be in this position, and I'm so honored and more confident. And I look at it, like, it always works out."