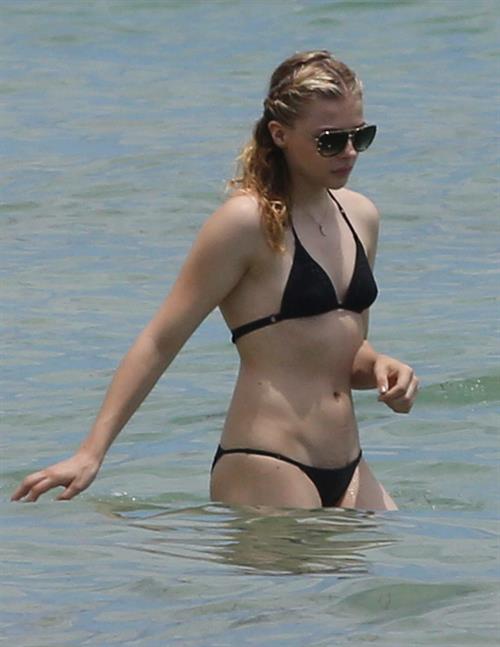 As with many teenagers growing up in a body conscious industry, Chloe Grace Moretz, who began her career at age 7, endured personal insecurities when it came to accepting her figure and looks.
In an interview with Elle.com, Chloe revealed that she was enthusiastic to go under the knife when she was younger.
"When I was 16, I wanted a boob job. I wanted the fat pad under my chin to be removed. I wanted a butt reduction, or whatever," the 19-year-old actress told.
However, Chloe's mother refused to permit her to have plastic surgery.  "Because of that, I found a lot of power within my insecurities," the Neighbors 2: Sorority Rising star continued. "They're what make me who I am now."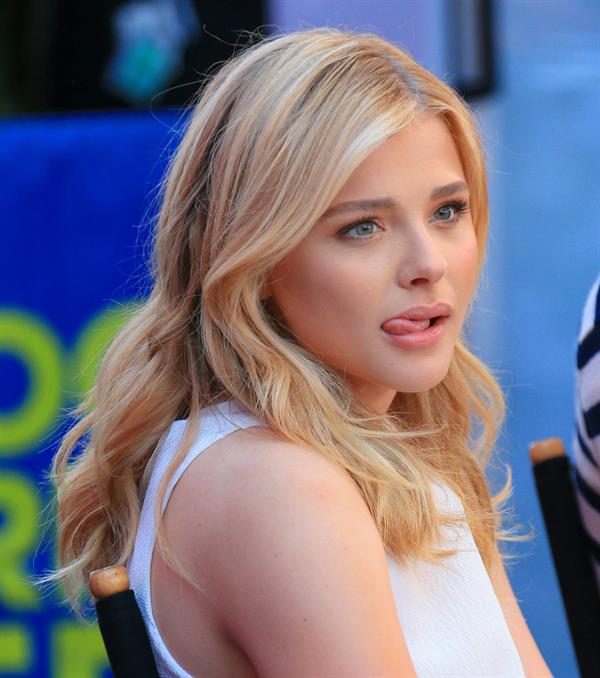 Despite the fact she didn't pursue cosmetic surgery, it doesn't mean that she hasn't undergone any enhancement treatment.  Chloe wants others to know that even she has help looking the way she does.  "Yes, I have had hair extensions. Yes, the reason I have this body is because I work out seven times a week. Yes, I eat really clean — even though I don't always want to, and I definitely cheat," she went on. "But you're not just born with this. Sometimes you have to fight for and work for things, and be happy with who you are at the same time. And that's a really hard balance, but I want to show it to young women."
Chloe, who's dating Brooklyn Beckham, also shared that one of her strengths in overcoming insecurities is having an accepting and supporting partner that loves you unconditionally.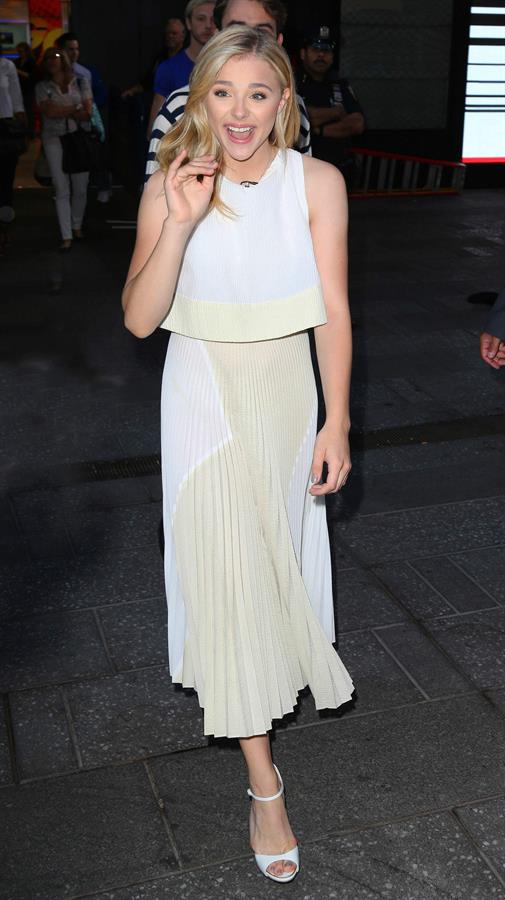 "My boyfriend is a huge support. I mean, don't get me wrong, I don't need a man for anything, but when I'm feeling bad about myself, he's like, 'Stop. Look at what you say in interviews. Look at what you stand for. Listen to your own words, because you're as beautiful as you say you are!'" the actress said. "It's nice to have a young man who's 17 years old able to look at a woman that way."