It looks like Adam Levine is finally getting his wish.  Behati Prinsloo, wife of the Maroon 5 frontman, is expecting her first child. The Victoria's Secret Angel is said to be three to four months along in her pregnancy.
This surely is just them beginning of making their dream of starting a family come true.  In July 2014, after their wedding ceremony, Levine revealed their eagerness to have babies soon. "We're definitely going to do it," the "Sugar" singer said at that time.
"I want to have 100 kids. I want to have more kids than would be socially responsible," he jokingly added.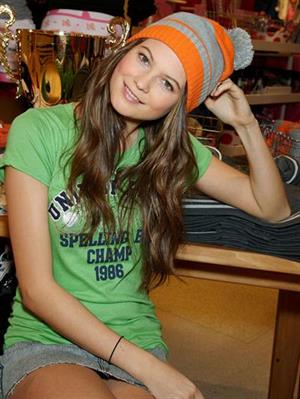 Becoming a parent is also a longtime dream for Prinsloo. The Namibia-born beauty shared her definite plans to have kids with the Maroon 5 singer.
"I've always wanted a family since I was a little girl, a big family. I'm an only child so I wanted like 10 kids…for sure," she explained.
The two started dating in 2012 and tied the knot two years after.  The lovebirds seem to be happier than ever.  In fact, Levine shared some tips for a happy marriage to the Voice winner Jordan Smith, who Adam mentored on the show.
"Listen to the woman, man. She's always right. Even when you don't always think that's the case, make her feel like it is. Trust me."
Adam and Behati have always been vocal about their love for each other. They frequently flaunt their love for each other on social media.   No doubt we can expect to get frequent updates from this happy couple on their upcoming bundle of joy.  Best Wishes, Behati and Adam!