American actress/model/world ambassador, Angelina Jolie, is kicking off her new year with a very loud statement.  The tattoo loving star was spotted with three new additions during a movie set for her approaching war drama, First They Killed My Father.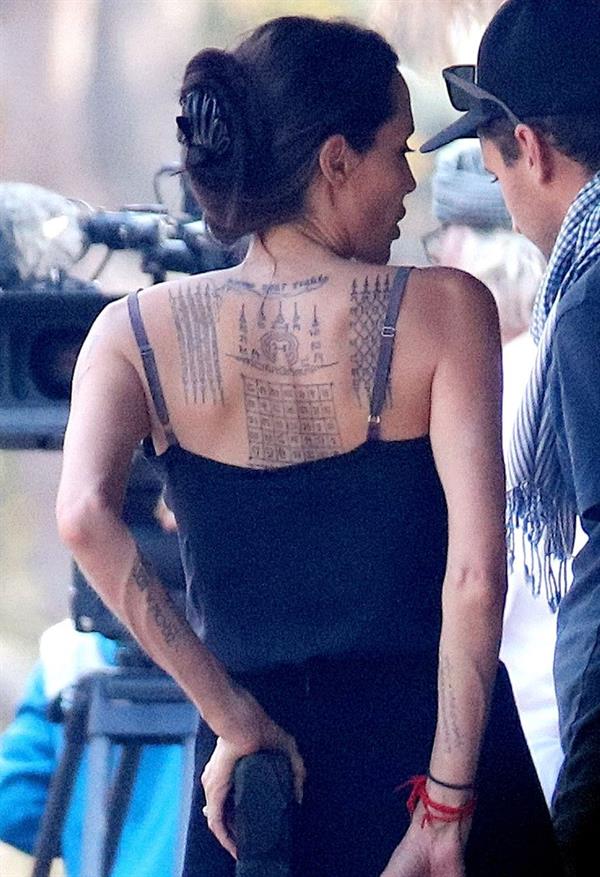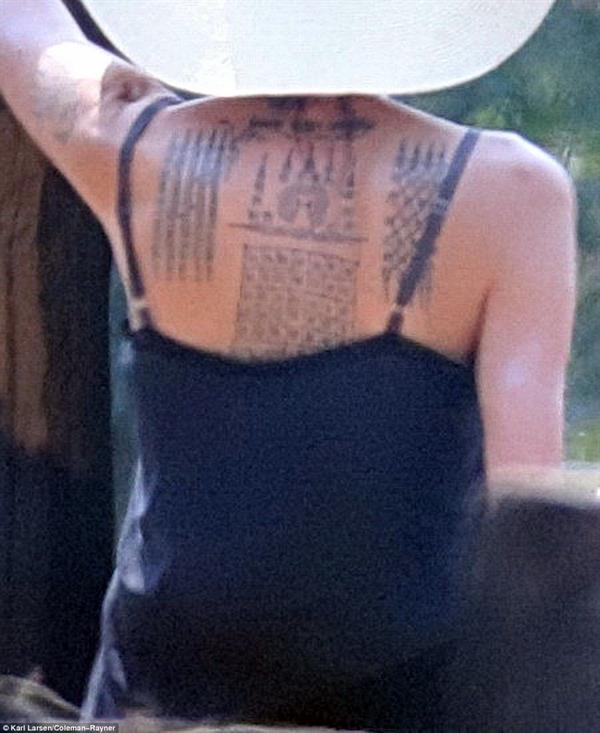 While Jolie was in Cambodia, she had her tattooist, Ajarn Noo Kanpai, perform his magic.  She even went old school and had Ajarn Noo use the traditional hand-poked method that involves a bamboo tube with sterile needle to apply two of the new designs instead of a mechanical tattoo machine.
It is well known that Angelina is a very spiritual person and the meaning behind her new inkings are thought to be spiritual in nature.  The new designs are a combination of ancient Thai Buddhist symbols and prayers.  It is believed that tattoos such as these are very powerful and have the ability to give the wearer good health and protection.  Considering the health issues Angelina has faced over the last few years, it makes sense that she would seek good fortune wherever she can find it.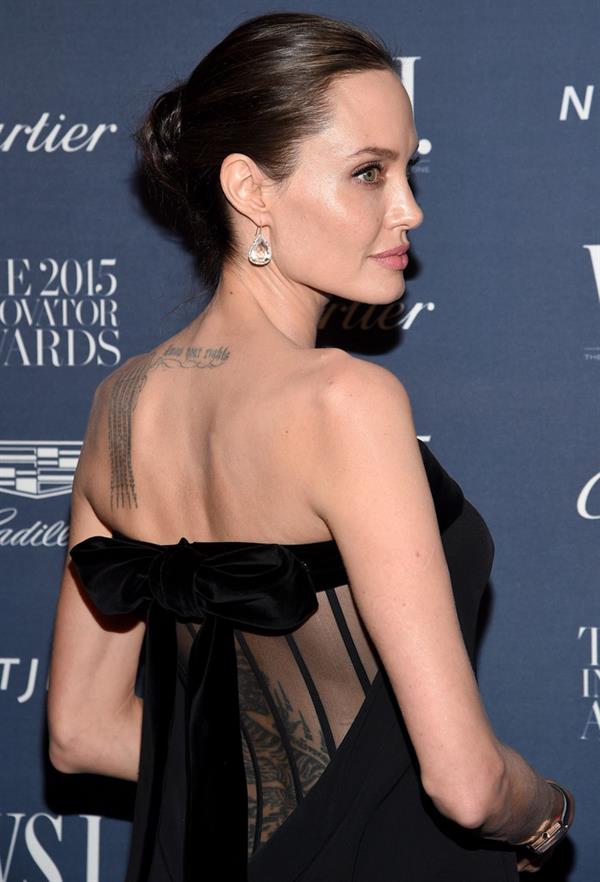 She admitted that she's an aficionada of tattoos and considers it as an art form. "I love them.," she said. "I don't think it's abnormal that someone who spends their life in other skins wants to claim their own by marking things on it that matter to them."
It is a good thing she loves them, because Jolie has quite the collection of tattoos covering her body.  The Maleficent star has the coordinates to the locations in the world where her children and husband, Brad Pitt, were born.   She has a very large ornate tiger on her lower back, which probably has something to do with her character as "Tigress" in the Kung Fu Panda movies, the Roman Numeral XIII V MCMXL, and an Arabic script of the word "Determination", just to name a few.