In March 2017, discussion began on who might be taking over the lead role in the Lara Croft franchise from Hollywood heavy hitter, Angelina Jolie.  Following the success of Star Wars, Daisy Ridley was purportedly being considered for the popular video game heroine role.
On April 28, Thursday, The Hollywood Reporter confirmed that 27-year-old Swedish actress and dancer Alicia Vikander has officially been cast as Lara Croft in the huge sequel. Despite the reports and rumors that there were other stars considered for the role, a source revealed to Variety that Vikander was always the top choice for the part.
Angelina Jolie prominently starred in the two preceding Tomb Raider movies, 2003's Lara Croft: Tomb Raider: The Cradle of Life and 2001's Lara Croft" Tomb Raider which helped solidify her superstar status.  Vikander understands she has some big shoes to fill, but is hoping to follow a similar path and increase her star power with this endeavor.

2015 was a turning point for Vikander, who won an Oscar for her exemplary performance in The Danish Girl.  This year will also be full of activity because she will be seen in Matt Damon's action movie, Jason Bourne as well as in the drama, The Light Between Oceans.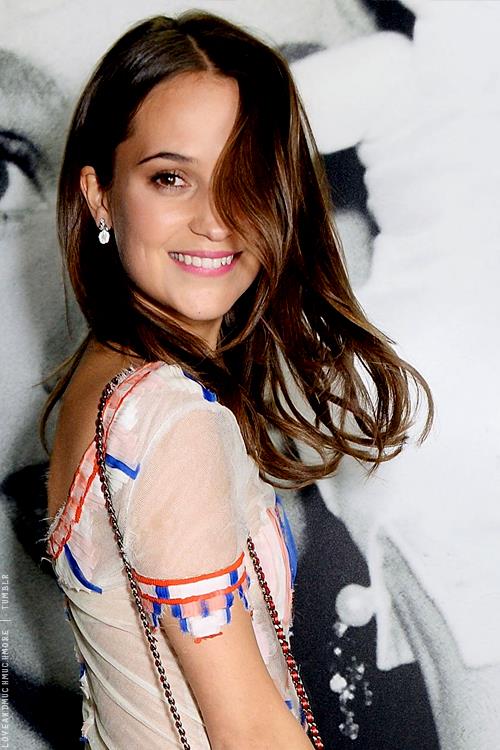 To be the next Lara Croft is a career defining role that most young actresses only dream about.  Some beautiful women reportedly up for consideration were Emilia Clark , Saoirse Ronan , Cara Delevigne and Daisy Ridley . Swedish beauty Vikander seems to be a strong selection for the iconic role.  With her sexy toned figure and impeccable English accent, Vikander should be able to seamlessly and convincingly assume the Lara Croft persona.

The actress is currently filming with James McAvoy for the Submergence movie.  Can't help but wonder if filming a movie with the beautiful actress led to the demise of his marriage……